$820
最新的頂級系列﹕Ardbeg An Oa 非常圓潤,歸功於新定制的橡木大桶,包括幾種木桶的威士忌﹕甜蜜的Pedro Ximenez木桶、辛香的燒焦處女橡木桶、和強烈的波本舊桶,在其中彼此包容結合。
成品是一股帶有煙燻力量、美味、柔滑的甜味。Ardbeg標誌式的泥炭、黑巧克力和茴香籽味被包裹在光滑、柔滑的牛奶硬糖、黑胡椒和丁香中,然後再集中增強。
不經冷凝過濾,並擁有46.6% ABV。
得分:
[95.5分] Jim Murray威士忌聖經
產區:
艾拉島(艾雷島) Islay Island
產地:
蘇格蘭(英國)

種類:
威士忌(單一麥芽)
容量:
700ml
酒精:
46.6%
品酒筆記:
嗅覺:這款甜美順滑的Ardbeg提供牛奶硬糖、茴香籽、煙草葉、蜂蜜堅果和混合煮熟糖果 (水果、薄荷糖和薄荷醇)的味道。微妙而豐富的柑橘香調,中間帶著無麵粉香橙蛋糕味。
口感:輕盈但仍充滿著很多泥炭味,伴隨著雪茄和金黃糖漿烤餅的味道,尾段有甜紅茶味和青檸朱古力的味道。
結尾:在一點點花生的香脆之中,縈繞著煙熏糖漿味。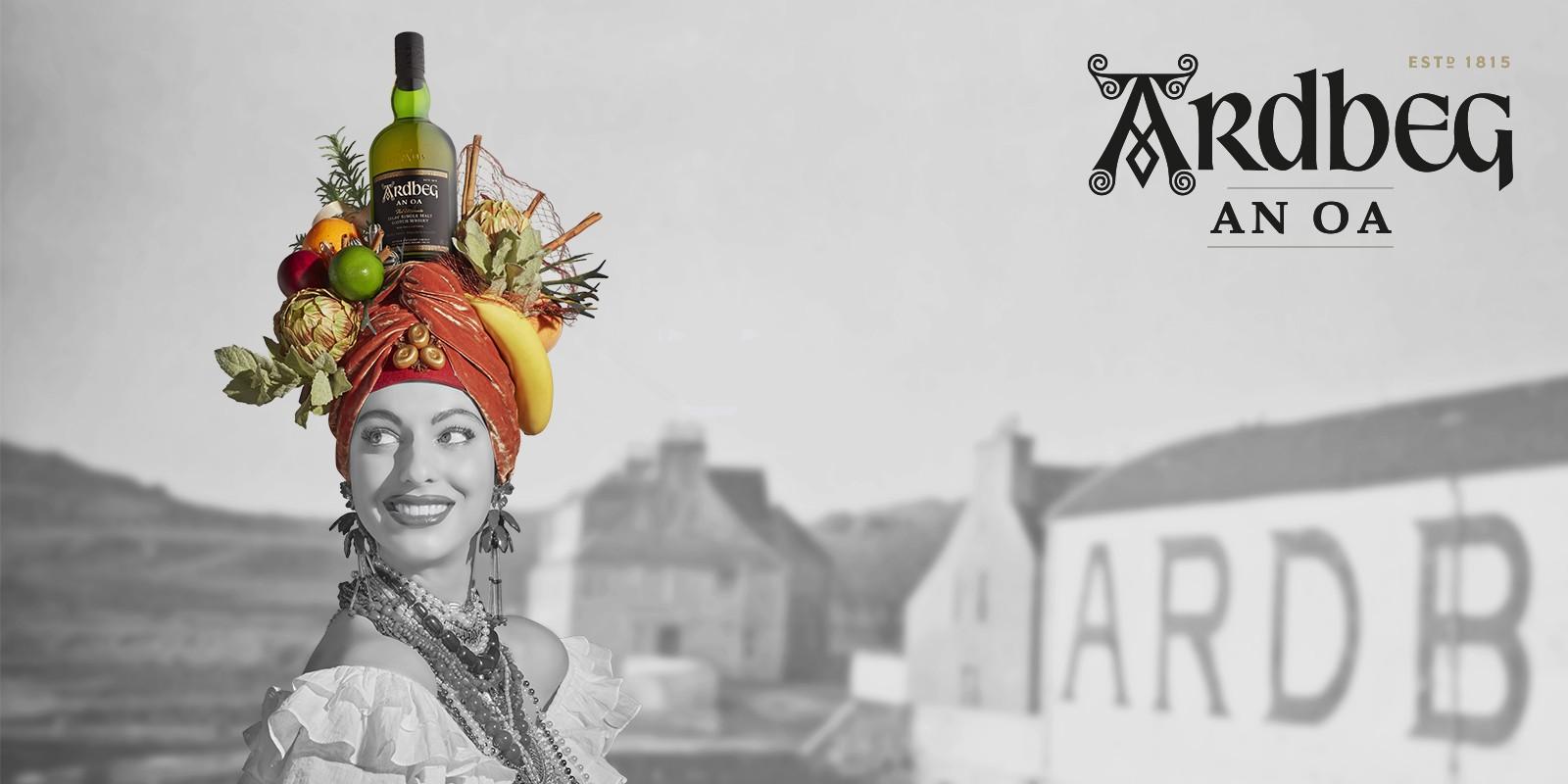 A welcome new addition to the Ultimate range. Ardbeg An Oa is singularly rounded, due in no small part to time spent in our newly established bespoke oak Gathering Vat where whiskies from several cask types - including; sweet Pedro Ximenez; spicy virgin charred oak; and intense ex-bourbon casks, amongst others - familiarise themselves with each other.
The result is a dram with smoky power, mellowed by a delectable, smooth sweetness. Hallmark Ardbeg peat, dark chocolate and aniseed are wrapped in smooth, silky butterscotch, black pepper and clove, before rising to an intense crescendo of flavour.
Non chill-filtered with a strength of 46.6% ABV.
Scores:
[95.5/100] Jim Murray's Whisky Bible

Region:
Islay, Scotland
Country of Origin:
United Kingdom (Scotland)

Type:
Whisky(Single Malt)
Volume:
700ml
Alcohol:
46.6%
Tasting Notes:
Nose: This sweet, creamy Ardbeg offers notes of butterscotch, fennel seed, tobacco leaf, Honey Nut Clusters and hints of mixed boiled sweets (fruit, Everton mint and menthol). The citrus notes are subtle and rich, coming through as flourless orange cake.
Palate: Still plenty of peaty oomph, although perhaps lighter in the body. Notes of cigars and golden syrup flapjacks with sweet black tea on the tail and hints of chocolate limes.
Finish: Smoky treacle lingers with a little peanut brittle.