Sold Out $460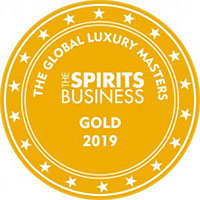 Tokyo Night Gin is distilled from sugar cane molasses. It is made to a secret recipe that uses numerous (mostly local) plants, such as yuzu bark or matcha powder from independent producers. These are joined by juniper berries, coriander seeds and liquorice root. The botanicals are macerated for 24 hours.
This craft gin can be served with tonic, or mixed into your favourite cocktails!
Place of origin:
Japan
Type:
Spirit (Gin)
Volume:
700ml
Tasting Note:
A beautiful aroma and flavour of citrusy yuzu and matcha tea; the flavours are subtle but distinct and work in perfect harmony. A truly great gin.